Meet the Town's Elected Officials:
Mayor
JAMES "NICK" SIMONS
(elected March 2007 – 2 yr. term)
Mayor Simons is a local businessman who grew up in Redington Beach. Simons served on the commission from 1990-1996 and was appointed to the commission in 1997 by the governor when a series of resignations left the Redington Beach Commission without a quorum. Simons was chairperson for the Gulf Beaches Public Library board of Trustees. Simons is also a member of the Redington Beach-Indian Shores Holiday Boat Parade Committee. He was the President of the Redington Beach Property Owners Association.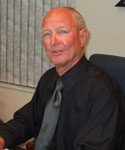 Vice Mayor
FRED STEIERMANN
(elected March 2007 – 2 yr. term)
Originally from New Jersey, he has lived in Redington Beach since 1999. He also made the Town his home from 1990-1993. He previously served as an elected town meeting member in Plymouth, Mass. He served two terms on the Redington Beach Board of Adjustments and is a ready volunteer for the Redington Beach Property Owners Assn. He is a realtor, a former volunteer at Bauder Elementary and Seminole High School, and previously served as both soccer coach with Madeira Beach Recreation and softball coach with Gulf Beaches Little League.
Commissioner
TOM DORGAN
(elected March 2010 – 2 yr. term)
Originally from Seattle, WA, Tom Dorgan has lived in Redington Beach full-time since 2004. He served on the town's finance committee for the past three budget cycles. He currently works as a computer programmer and has held a variety of management positions in the restaurant and automotive fields.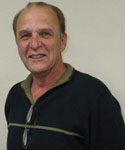 Commissioner
TIM KORNIJTSCHUK
(elected March 2017 – 2 yr. term)
Tim Kornijtschuk is the newest member of the Board of Commissioners.  Tim owns and operates the Citgo DJ Beach Station at the corner of Gulf Blvd and 164th Avenue.  
Commissioner
DAVID WILL
(elected March 2010 – 2 yr. term)
Dave Will was born in Chicago and settled in Redington Beach in 1992. His son Joey was born here and attends Seminole High School. He has been on the Redington Beach board of adjustments for the past two terms. He is active in the Property owners association, and has been a ready volunteer on other town projects. He is a small business owner, Caveman Concrete. He has been the captain of the Christmas boat parade for the past 10 years. He looks forward to many more years of service to the Town of Redington Beach.